Brock & Stout Attorneys at Law

Brock & Stout Attorneys at Law was founded by Michael Brock and Gary Stout on two main principles: that every case is an important case and that every client deserves personal attention, compassion and an attorney who will fight for their rights. Since 1996, Mike and Gary have guided the firm's expansion to encompass 10 offices located throughout Alabama and Georgia. Brock & Stout primarily focuses on the law practice of Bankruptcy, Social Security Disability and Personal Injury Law.
Over the last 25 years, our firm has helped thousands and thousands of people with their legal needs. We truly care about our clients and their experience with our firm. We fully understand that without the continued support of the communities we serve, we cannot stay in business. It is because of that fact, that we strive to excel in every way we can. At Brock & Stout, our clients come first. We have proven our reputation time and time again and will continue to do so. Give us a call and let us prove it to you. We will work hard for you if you'll give us the chance to do so.
"At Brock & Stout, we built our law firm on a foundation of service, and doing our very best for our clients." – Mike Brock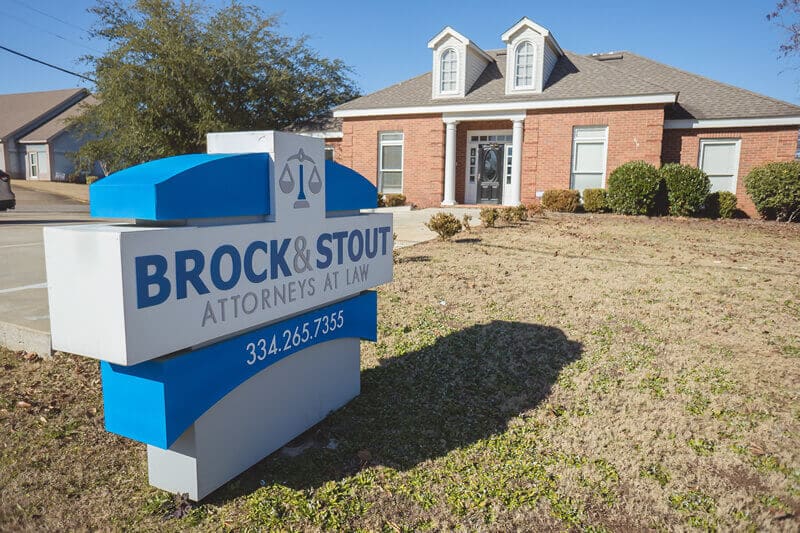 A Video About Our Law Firm
CONTACT US – FREE APPOINTMENT
About Our Firm
Our clients say it best. We are proud to have over 3,000 5 star ratings from our clients!