Bankruptcy, Social Security Disability & Personal Injury Attorneys
Brock & Stout Attorneys at Law – Opelika, Alabama Office Location
Our Opelika, Alabama office provides experienced legal assistance with cases pertaining to Bankruptcy, Social Security Disability and Personal Injury. Brock & Stout Attorneys at Law is composed of 17 attorneys and over 75 legal assistants that truly care for each and every one of our clients. We would love to have you become the next member of our Opelika Brock & Stout family.
If you are struggling with debt and need a second chance, our Bankruptcy Attorneys are here to help. If you are disabled and unable to work, our Social Security Disability Attorneys can help you get the benefits you deserve. If you or a loved one have experienced a personal injury, our Personal Injury Attorneys would love to fight for your rights and get you compensated for your injuries.
No matter what type of help you need, we ALWAYS offer a FREE appointment to come in and speak with one of our knowledgeable attorneys. Our Brock & Stout Opelika office is conveniently located on the corner of North 6th Street and 1st Avenue in the same building as Allstate Insurance. If you're ready to get started, feel free to call us at (334) 759-3328 or simply contact us online. We look forward to providing you with compassionate legal services from an experienced legal team.
Opelika Office Location Details
Brock & Stout Attorneys at Law
601 1st Ave Unit B
Opelika, AL 36801
Opelika Office Hours
Monday – Friday : 8:00am – 5:00pm CST
Map to Our Opelika, AL Office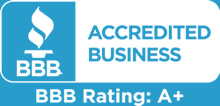 Our clients say it best. We are proud to have over 2,000 5 star ratings from our clients!
A Video About Our Opelika Office
Opelika Office Practice Areas
The knowledgeable Bankruptcy Attorneys at our Opelika office have the experience you need to help navigate you through the Bankruptcy process. Over the last two decades, we've handled thousands of Bankruptcy cases – just like yours – throughout Alabama. Our Opelika based attorneys care about getting you back on the road to financial stability. Let us help you determine if Chapter 7 or Chapter 13 Bankruptcy is the right choice for your financial situation.
Social Security Disability
If you live in Opelika, and cannot work due to a mental or physical disability, we can help! At the Opelika office of Brock & Stout, you'll find dedicated Social Security Disability Attorneys who are committed to helping you receive the Social Security Disability Benefits you deserve from the Social Security Administration. The legal team at Brock & Stout can offer you the support you need to successfully claim your benefits. For over 25 years, we've helped thousands of clients with their Social Security Disability cases. Let us help you with yours.
Our Opelika Personal Injury Attorneys have decades of experience with a wide variety of Personal Injury cases throughout Alabama. You need a Personal Injury Attorney on your side who has your best interests at heart. If you or a loved one has been injured, let the dedicated Personal Injury legal team at the Opelika office of Brock & Stout help you claim the compensation you deserve.
Schedule Your Free Case Evaluation
Brock & Stout can help you with your Bankruptcy, Social Security Disability and Personal Injury claim needs today. Feel free to give us a call, contact us online or stop by one of our many office locations so that we can meet with you and see what we can do to help. We're ready. Are you?
Opelika Related Blog Posts