Atlanta Personal Injury Lawyers
We want to help you get the compensation you deserve.

Experienced Personal Injury Attorneys in Georgia
The Personal Injury Attorneys at Brock & Stout have the knowledge and experience you need to help you with your Personal Injury case. Our law firm is built on integrity and putting our clients first. This strategy has worked and we've been successfully navigating Personal Injury cases for our clients for over 24 years. Our Atlanta office can handle Personal Injury cases throughout the state of Georgia.
Personal Injury Law can vary from county to county or even city to city. The Personal Injury Attorneys at Brock & Stout are familiar with all of these varying Personal Injury laws so you don't have to be. Contacting us as soon as you can after your incident ensures we can advise and protect you from insurance companies who don't have your best interests in mind.
We understand that Personal Injury law is just that – personal. Whatever the circumstances, you've been injured by no fault of your own. That injury has likely changed your life and the life of your family. If you, or someone you know, has incurred an injury due to the negligence of another, then you have the right to seek compensation for those injuries. You need someone on your side who can help you get compensated for medical bills, lost wages and pain and suffering. Whether you need an Auto Accident Attorney or a Slip & Fall Attorney, our dedicated legal team wants to help you receive the compensation you deserve so you can get your life back on track. Our Atlanta Personal Injury Attorneys are here for you!
We're here for you in a time of need.
Personal Injury Law covers a wide range of circumstances. The knowledgeable Personal Injury Attorneys at Brock & Stout can help you determine if your incident qualifies you for compensation. Personal injuries sustained in traffic accidents, dog attacks, workplace injuries, and other situations can impact your ability to work and earn income. By filing a Personal Injury claim, you can help recover some of the income you have lost due to your injury. This will allow you to continue to pay your bills on time and begin to enjoy a stress-free life again.
At Brock & Stout Attorneys at Law, we understand your situation because we've helped countless people in similar scenarios. We will handle your Personal Injury case with vigilance and dedication to make sure we get you and your family the compensation you deserve. We will always help you seek the maximum financial award in your Personal Injury case.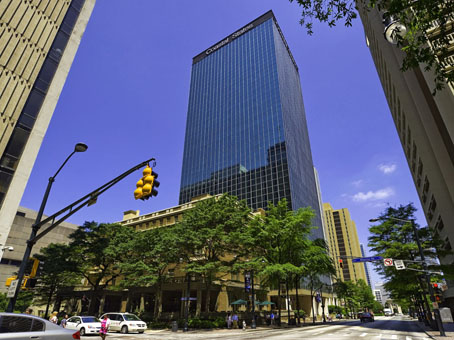 Types of Injury Claims We Handle
Our Georgia Personal Injury Attorneys have years of experience in a wide variety of Personal Injury cases. They are here to provide excellent Personal Injury legal services to people throughout Georgia. Whether common or unusual, the legal team at Brock & Stout is equipped to handle any Personal Injury Claim.
and more… This list is, by no means, all-inclusive. Our legal team has seen it all! The Personal Injury team at our Atlanta office is ready to help you navigate through your Personal Injury case. If you don't see your specific Personal Injury on our list, please give us a call at (404) 755-3373. We can still help you! Our Personal Injury Attorneys will evaluate the circumstances surrounding your Personal Injury and get you on the road to getting fairly compensated.
A Video About our Personal Injury Practice
Our Personal Injury Attorneys in Georgia Are By Your Side!
At Brock & Stout, we make it our mission to provide our Georgia clients with compassion, courtesy, and respect. We work together with you every step of the way to help you win your Personal Injury case. With decades of combined experience in Personal Injury Law, our team of skilled legal professionals knows how to navigate each obstacle to get you the results you need. We practice many aspects of Personal Injury Law, including traffic accidents, slip and fall, workplace injuries, wrongful death, among many others.
We know that many of our clients who've suffered a personal injury struggle with mounting medical and household bills. The last thing you should have to be worried about during this difficult time is finances. We are truly here to help you and your family – not put you into more debt. That's why our Personal Injury team will work for you at no charge until we've successfully received a settlement. We only get paid if you get compensated.
Contact our Atlanta, GA Personal Injury Attorneys today! Call us at (404) 755-3373 or simply fill out our online form to schedule your free initial consultation. Don't let your injury keep you from living the life you intended. It's easy to get started! Call Brock & Stout today for help with filing your Personal Injury claim. We're ready to help you with the legal advice you need to receive the financial settlement you deserve!