Birmingham, AL Bankruptcy, Social Security Disability & Personal Injury Lawyers
Our Law Firm is committed to serving the Alabama community. Let Our Family Help Your Family.
Brock & Stout – Birmingham, AL Office
Brock & Stout Attorneys at Law was founded in 1996 as a Bankruptcy, Personal Injury, and Social Security Law Firm with the sole purpose of serving the legal needs of the people of Alabama. The primary reason we have been so successful is because Brock & Stout attorneys put our clients come first. We've been assisting the citizens of Alabama with their legal needs for over 24 years and have 8 locations to better serve each one of our clients.
Our Birmingham location is full service; providing Bankruptcy, Social Security Disability and Personal Injury legal services. If you're looking to get out of debt with the help of Bankruptcy or you need assistance getting approved for Social Security Disability benefits, or you need help getting compensated for an injury, the experienced attorneys and staff of Brock & Stout are here to help you! We would love for you to join the Birmingham branch of the Brock & Stout family. We always offer a free appointment to come in and speak with one of our attorneys. All you have to do to get started is setup your free appointment by giving us a call at (205) 502-2200, or fill out the contact form online.
Birmingham Office Location Details
Brock & Stout Attorneys at Law
604 38th St S
Birmingham
,
AL
35222
View on Google Maps
Phone:
(205) 502-2200
Office Hours:
Appointments Available & Walk-ins Welcome

Birmingham Office Facebook Page
A+ Better Business Bureau Accreditation
Here's a Video About Brock & Stout
Video: Brock & Stout Attorneys at Law Birmingham, AL
Contact Us for your Free Appointment
Our Blogs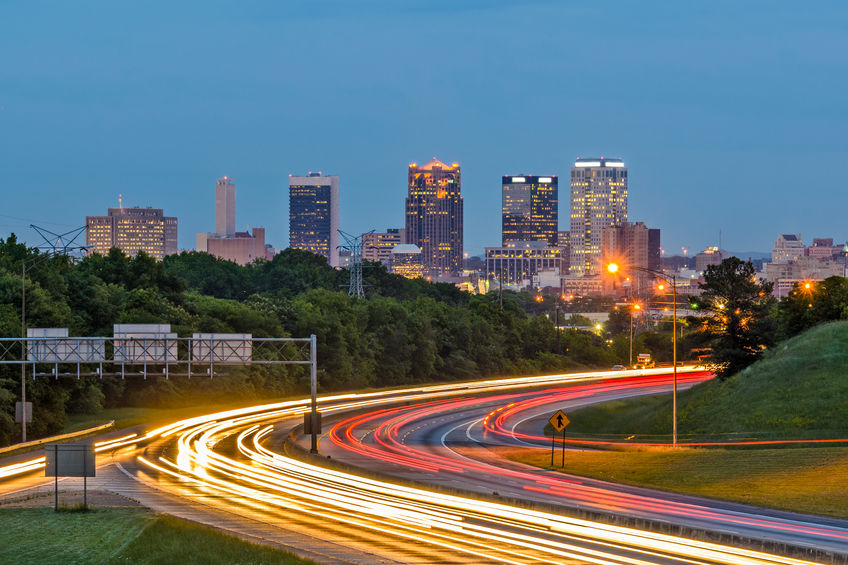 After experiencing financial difficulties for years, Fairfield, a small suburb of Birmingham, filed for bankruptcy on May 19, 2020. The city has struggled since one of its largest employers, U.S. Steel, shuttered part of its operation in 2015, causing the loss of hundreds of jobs. Then the next year Walmart… read more →
If you are someone who admits to being a dedicated do-it-yourself sort of person, you have to change your mindset if you are about to file for bankruptcy. You may have seen the do it yourself or for dumbbells guides to bankruptcy, and you may even believe you can handle… read more →
Birmingham
Attorneys Serving the Birmingham Office
Client Testimonials
5

/

5

stars
-
"

Brock & Stout Attorneys At Law - Birmingham, AL Office

"
From the moment I walk through the door the atmosphere was great, you friendly people that are there to help the paperwork and things that you don't understand they are willing to go the extra mile to make sure you comfortable and understand everything that's going on. Thank You Brock & Stout Attorneys.
Office Map
Areas we Service at our Birmingham Location
Birmingham
Hoover
Talladega
Anniston
and surrounding areas…
Experienced Bankruptcy Attorneys in Birmingham, AL
The Bankruptcy Attorneys at our Birmingham office want to help you secure a debt-free future and get your financial life back on track. If you're struggling financially, Chapter 7 or Chapter 13 Bankruptcy may be the solution you've been searching for.
Bankruptcy was created to provide people in your situation a pathway to financial recovery. In many cases, Bankruptcy can provide you with a fresh financial start by getting rid of your current debts completely. If you have concerns about foreclosures, wage garnishments, lawsuits, or repossessions – Bankruptcy may be the right choice for you. Filing for Chapter 7 or Chapter 13 can also put an end to stressful and harassing phone calls from creditors.
Our Birmingham based attorneys have decades of experience helping Alabamans move through each step of the Chapter 7 and Chapter 13 Bankruptcy process. Give us a call today at (205) 502-2200 so we can outline the options available to you. Consulting an experienced and local Bankruptcy Attorney is a smart choice when faced with real financial difficulties. The call and your initial consultation with the skilled legal team at our Birmingham office are always free.
Our Social Security Disability Attorneys in Birmingham Can Help You
If you are unable to work due to a mental or physical injury, you may be eligible to receive Social Security Disability Benefits. If you live in Birmingham, or the surrounding area, the dedicated Social Security Disability Attorneys at Brock & Stout – Birmingham are here to help you and your family. Our legal team can help you through the filing process so you can claim valuable benefits that can help relieve your financial burdens.
The process of dealing with the Social Security Administration can be an intimidating task. You want someone on your side who has decades of experience filing Social Security Disability claims like yours. Our Social Security Disability Attorneys have over twenty years of experience helping clients throughout Alabama claim their Social Security Disability Benefits.
At Brock & Stout, we understand that you have daily challenges living with your disability. Let us ease your concern about what the future holds by helping you file for your Social Security Disability Benefits. Call us today at (205) 502-2200. The call is free and so is your initial appointment to speak with one of our experienced attorneys. The best part is that we only get paid when you begin to receive your benefits.
Birmingham Personal Injury Attorneys Who Care
If you've recently been in an accident or have sustained a personal injury, the Personal Injury Attorneys at the Birmingham office of Brock & Stout are ready to help you get the settlement you deserve. You need a capable Personal Injury Attorney on your side who has the knowledge and experience it takes to defend your rights after you experience a Personal Injury.
Our skilled legal team has decades of experience handling a wide variety of Personal Injury cases just like yours. We understand that your road to recovery could take months or even years. We know that you have concerns about the burden your injury may produce for your family. After an injury, your income could be limited and you could accumulate substantial medical expenses.
The Personal Injury Attorneys at Brock & Stout want to help your family. We can offer a wealth of legal experience to help you navigate the legal steps towards receiving the settlement you deserve, as well as the compassion and understanding you need. Our local Birmingham attorneys want to help you regain your sense of financial security. Give us a call today at (205) 502-2200. Your initial appointment is always free. Additionally, we only get paid when you receive your settlement. Why not call now? Help is waiting.
We have helped 1000's all over the state of Alabama. We want to help you too!
Bankruptcy, Social Security Disability and Personal Injury Attorneys