Bankruptcy, Social Security Disability & Personal Injury Lawyers
Brock & Stout Attorneys at Law – Montgomery, Alabama Office
Our Montgomery law offices provide Bankruptcy and Debt Consolidation, Social Security Disability and Personal Injury legal representation. We can help you get your finances back on track through Bankruptcy, assist you in getting the Social Security benefits you've worked so hard for, or help get you compensated for an injury. Brock & Stout Attorneys at Law has founded in 1996 on the simple principle that our clients come first. Because we truly believe this, we have been incredibly successful in serving the Montgomery area. The experienced attorneys and staff at Brock & Stout know how to help you!

It was because of our success through dedication to our clients that we were able to open up our 5th office in the city of Montgomery, Alabama. We are located on Woodmere Boulevard right where it runs into Carmichael Road. The office is also easily accessible off of Interstate 85 and Eastern Boulevard. We would love for you to join the Brock & Stout family. Get started today by setting up your free initial appointment. Give us a call at
(334) 265-7355
, or fill out the form below.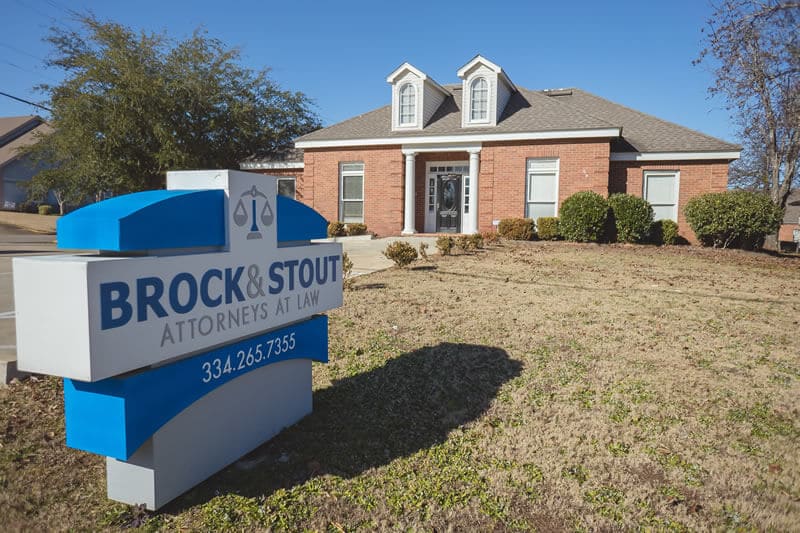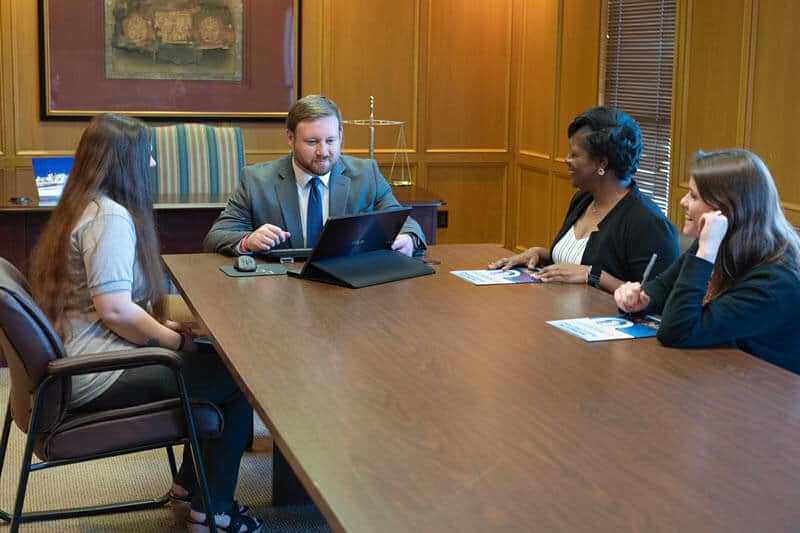 Montgomery Office Location Details
Brock & Stout Attorneys at Law
6336 Woodmere Blvd
Montgomery, AL 36117
Montgomery Office Hours
Monday – Friday : 8:00am – 5:00pm CST
Montgomery Practice Areas
Map to Our Montgomery, AL Office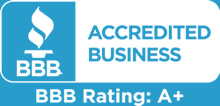 Montgomery Office Pictures
Our clients say it best. We are proud to have over 2,000 5 star ratings from our clients!
A Video About Our Dothan Office
Montgomery Office Practice Areas
Bankruptcy was created to provide a second chance for those who are struggling financially. Our Montgomery Bankruptcy Attorneys have decades of experience helping Alabamans file for bankruptcy. For over two decades, we have filed thousands of Chapter 13 and Chapter 7 bankruptcy cases for clients just like you. Bankruptcy can help you get a fresh start by completely getting rid of your debt in many cases. Filing can also help you stop lawsuits, repossessions, foreclosures and wage garnishments.
Social Security Disability
If you live in or near the Montgomery, Alabama area and are unable to work due to a physical or mental disability, our Social Security Disability Attorneys can help. The process of applying for Social Security Disability benefits can be confusing and frustrating. When going through this process, it's important to remember that you aren't alone. The seasoned team of Social Security Disability attorneys at Brock & Stout have ample experience trying thousands of Social Security disability cases in the state of Alabama. There is no charge to get started with your case. We get paid only when you receive your benefits.
Our Personal Injury Attorneys in Montgomery have years of experience representing the people of Alabama. We understand that you're going through a tough time and you need a knowledgeable attorney on your side who has your best interest at heart. We've worked to build a reputation as a law firm that truly cares about our clients and their rights. You can be confident that the attorneys at Brock & Stout will provide you with the representation you need.
Schedule Your Free Case Evaluation
Brock & Stout can help you with your Bankruptcy, Social Security Disability and Personal Injury claim needs today. Feel free to give us a call, contact us online or stop by one of our many office locations so that we can meet with you and see what we can do to help. We're ready. Are you?
Montgomery Related Blog Posts